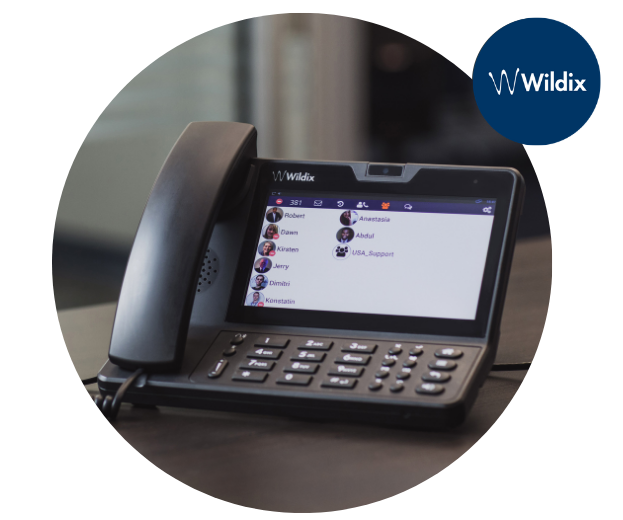 Wildix Browser-Based Unified Communications & VoIP PBX
A comprehensive, 100% secure, easy-to-use, professional web-based Unified Communications and Collaboration system.
The new generation of business communications systems (PBXs) can reduce costs, increase your productivity, and facilitate business and technical complexity.
Wildix is the first cloud browser-based unified communications solution able to boost efficiency, guarantee an increase in sales and provide a complete business collaboration platform that is entirely secure by design without the use of VPNs or external SBCs.
What are the benefits?
Browser-Based WebRTC
It only takes a click to start working via your browser. No need for training: the Wildix solution is intuitive and easy to use. Enjoy the everyday total simplicity with enterprise-grade security.
WebRTC Smartphone Apps
Bring your own device. Wildix extends the most powerful features in UC&C to personal mobile devices (iOS and Android) to let you stay truly connected and productive.
No Complicated Installations
In many scenarios, you won't have to install software to use Wildix. The Wildix solution is fully compatible with Mac OS, Windows and Linux. Stop worrying about compatibility issues.
Fully integrated WebRTC​
Turn your website into the core of your business. Wildix lets you interact directly with customers through your website thanks to Wildix WebRTC Kite.
Global Calling from the Cloud
The engine of the Wildix Cloud is AWS, Amazon Web Services Cloud Storage. The winning combination of Wildix UC&C and the power of AWS assures you'll get the perfect experience.
Worry-Free HWaaS
Wildix provides a 5-year warranty on all products, and with their recurring licenses, you'll get 24/7 technical support dedicated to you.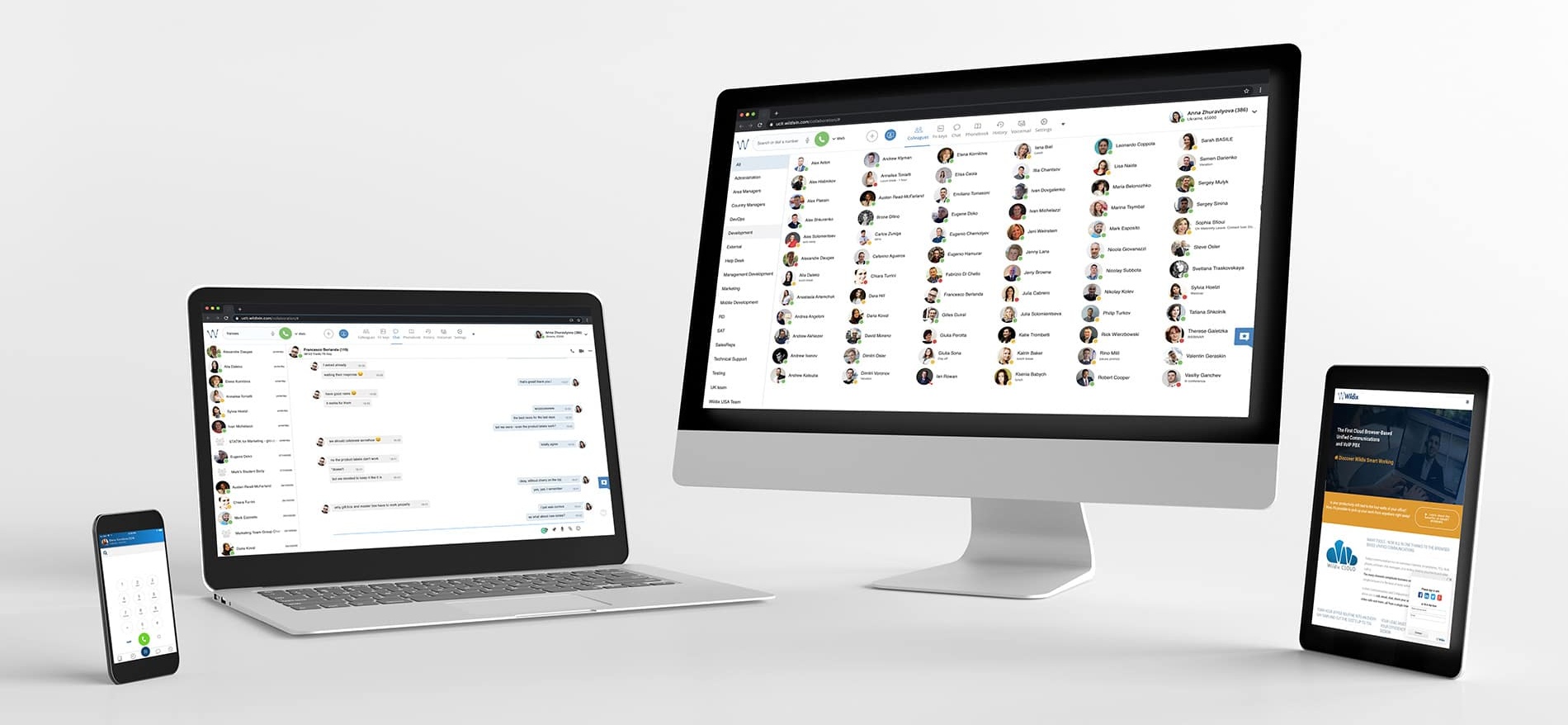 Endless Integrations
Many software products and web applications (CRM, ERP, Fias/Fidelio) already integrate Wildix capabilities and are ready to be used with Wildix communication system.







Up to 52% More Sales via the Web with Wildix WebRTC Kite
Fewer and fewer customers call you on the phone to make a purchase – they'd rather find you on the internet. They click on your site, navigate around a bit, and…? And, well, nothing.
Nowadays, no one writes down your number to call you on the phone!
You have to transform your website into a sales centre, even if you don't have any e-commerce.
Wildix is the only PBX system that allows web visitors to call you, start a text or video chat, share documents, and more…directly from your website.
WebRTC Kite uses the most updated and secure WebRTC technology for direct two-way communication with your web visitors.
WebRTC KITE by WILDIX integrates your PBX with your website, ensuring you'll never miss a call and allowing you to increase your conversion rate.
Wildix Phone Range
Phones designed for businesses, able to increase your productivity and secure by design