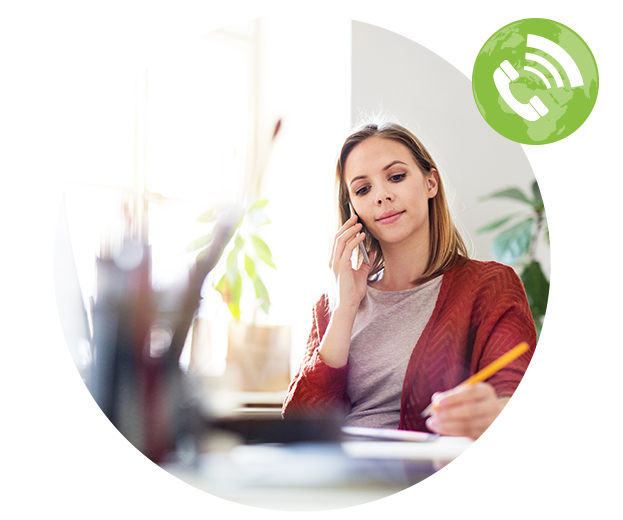 On Hold
Transform your phone system into a powerful marketing tool
You get one chance to make a positive first impression. It starts the instant your phone rings.
Did you know that 70% of business callers are placed on hold or transferred, 70% will hang up after 30 seconds if confronted with silence and 34% of callers who hang up will not call back?
On hold messages are a great way of keeping your customers entertained whilst they are waiting on the line. Market research shows that for companies who have invested in professional on hold messages for their business, sales increased by 15-20% with a 20% increase in product awareness.
Your customers will also benefit, as on hold messages have the effect of making the on hold time appear to pass more quickly.
Get a FREE sample demo today
Providing on hold messages for small businesses, to large companies and professional organisations, why not order a free no-obligation and customised on hold demo so we can show you what we can do?
Bespoke audio for your telephone system

On Hold Messages
Engage, attract and appeal to your callers while promoting your business and reinforcing your brand.

Call Menu Options
Present your callers with multiple options ensuring that they're directed to where they need to be swiftly.

Welcome Messages
Immediately and instantly introduces your business and represents it in a positive, and professional manner.

Professional Voiceovers
With men, women and children of all ages, and a range of different styles, we're bound to have the ideal voice.

On Hold Music
An extensive library of royalty-free music features different styles and genres throughout the decades.

Out of Hours Messages
Inform callers during your closed time of your opening days and hours and suggest they visit your website.
Listen to our audio samples
Simply Lunch On Hold Message
Fluro Carbon Out of Hours Message
Permanent Recruitment Fun Message