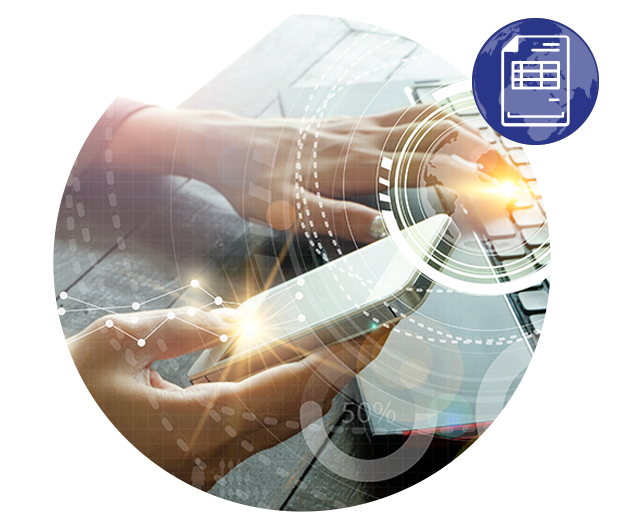 One-Bill
All our services are billed inhouse on a single one-bill containing product summaries and full itemisation.
Excel Communications aims to help our customers make efficiencies wherever they can whilst running their business and give them the gift of time. We do this by providing our customers with One-Bill. This means our customers can spend less time on admin and more time of the important things – running their businesses.
Our One-Bill solution simplifies all your essential telecommunications services into a document that is easy to understand and, more importantly, easy to manage.
We've put together a simple guide on how it works. The first page of your invoice will always be the Account Summary.
Here you'll find:
Customer Services: Should you need to contact us, our Customer Services team is available Monday-Friday 9am-5pm on 03333 660 770. You can also contact us via email outside of these hours for a timely response.
Your Customer ref no: This is your account number. Please make note of it as you will need it in the event you need to contact us to discuss your account.
Invoice No: This will be used to find the latest bill (if needed).
Your previous balance: These are charges from previous bills.
Payments received since last invoice: These are payments made by yourself from the last bill.
Your balance brought forward: This indicates any outstanding charges from the previous bill.
At the bottom of the account summary section, you'll find:
This includes your total discount of: This will include any discounts (where applicable) that have been applied to your current bill.
VAT: This is the VAT added on your bill (where applicable).
Total charges for this period: The charges for this billing period.
Total to Pay: The accumulated amount from the total charges of this period and the balance brought forward (where applicable).
Excel strive to be competitive and more personal

Expert advice

One provider for voice & data

Private network

Guaranteed voice quality

24 x 7 technical support