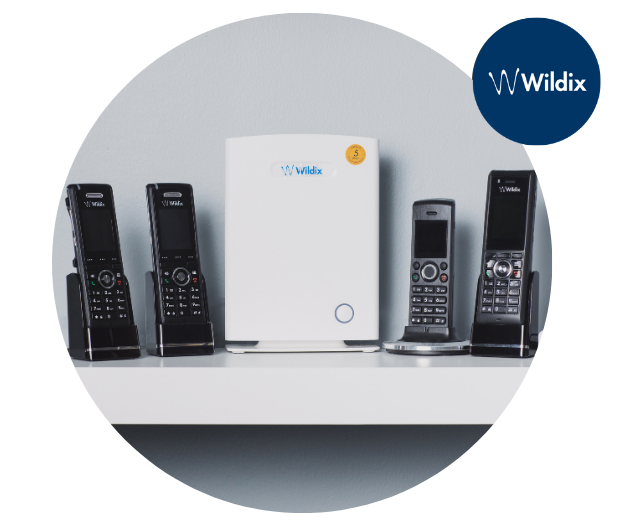 Wildix Cordless VoIP DECT Phones with W-Air System
Wildix offers a multicell DECT W-AIR Sync Plus Base Station solution that supports up to 16000 cordless VoIP handsets / headsets and a single cell W-AIR Small Business Solution.
W-AIR LifeSaver, W-AIR Office and W-AIR Basic are cordless VoIP phones fully integrated into the Wildix system and easy to install. The signal coverage is very extensive, thanks to the base-repeater system. W-AIR Med has an antibacterial coating and is specifically designed to be used in hospitals, nursing homes and medical facilities.
DECT/Cordless Wildix VoIP Phone Range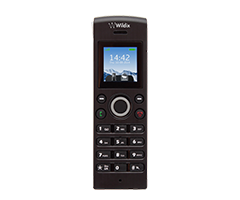 Wildix W-AIR Basic
• Display:128*128 LCD
• PRESENCE
• HD wideband audio
• Integrated phonebooks
• CAT-iq
• Loudspeaker
• 3.5 mm headset jack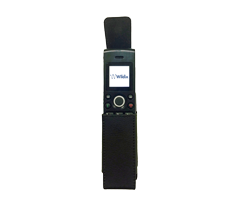 Wildix W-AIR Basic Cover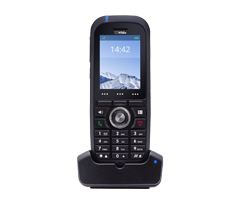 Wildix W-AIR Office
• Display:240*320 LCD
• Ruggedised design
• PTT (Push to talk)
• Alarm button
• Bluetooth
• Vibration
• Belt clip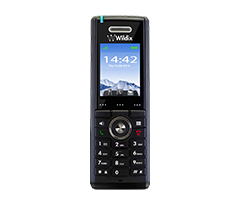 Wildix W-AIR LifeSaver
• Display:240*320 LCD
• PTT (Push to talk)
• Lone worker alarm
• Pull cord
• Bluetooth
• IP65
• Belt clip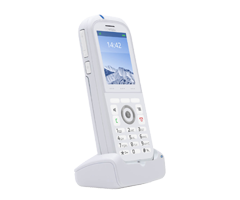 Wildix W-AIR Med
• Display:240*320 LCD
• Antibacterial coating
• PTT (Push to talk)
• Alarm button
• Bluetooth
• IP65
• Belt clip