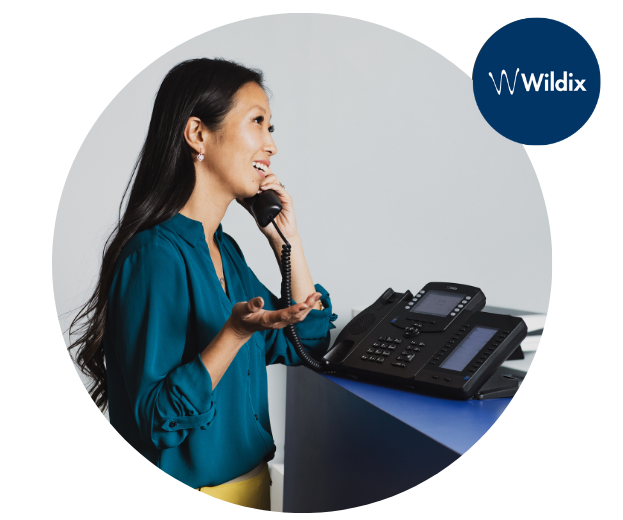 Wildix Business VoIP Phones with Browser Collaboration
A comprehensive, 100% secure, easy-to-use, professional web-based Unified Communications and Collaboration system.
The Wildix range comprises of SuperVision which runs on an Android-based operating system and is equipped with an 8" display and removable webcam. WelcomeConsole is perfect to monitor a high number of colleagues and manage high volumes of calls. WorkForce the Office Phone for Your Employees and Vision, the desk phone with presence and video designed for managers.
Wired Wildix VoIP Phone Range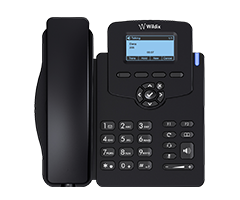 Wildix WP410
• Display:132*64 LCD
• 2 x Port 10/100
• PBX phonebooks
• Max 4 BLF keys
• PoE IEEE 802.3af
• Online call history
• Quick DND key
• Visual / Audio BLF
• Voicemail notification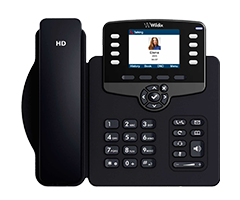 Wildix WP480G HD
• Display:320*240 LCD
• 2 x Port 10/100/1000
• PBX phonebooks
• Max 16 BLF keys
• PoE IEEE 802.3af
• Online call history
• Quick DND key
• Visual / Audio BLF
• Voicemail notification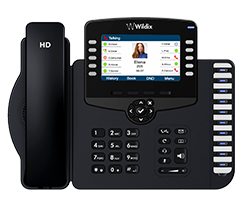 Wildix WP490G HD
• Display:480*242 LCD
• 2 x Port 10/100
• PBX phonebooks
• Max 30 BLF keys
• PoE IEEE 802.3af
• Online call history
• Quick DND key
• Visual / Audio BLF
• Voicemail notification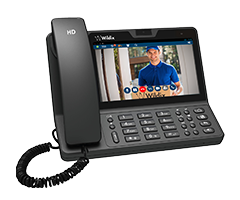 Wildix WP600 Vision Pad
• Display:1280×800 LCD
• 2 x Gigabit Port 10/100/1000
• Dual-band WiFi 2.4Ghz / 5Ghz
• 120 BLF keys
• PoE IEEE 802.3af
• Presence & Chat
• 5 MP removable webcam
• LED buttons
• Bluetooth 4.1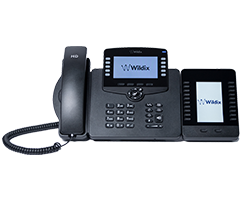 Wildix Welcome Console
• Display:480*272 LCD
• 2 x Gigabit Port 10/100/1000
• Dual-band WiFi 2.4Ghz / 5Ghz
• Max 60 BLF with module
• 3 ext. modules supported
• Presence & Chat
• Caller image
• Presence monitoring
• Support of WPEHS